Video Marketing for Physiotherapy at home
"How to maximize your Videos with Motion Graphics!"
If not here is the link 👉 https://www.videohero.com/live

Next ..
I found myself really going hard at my Online business whilst locked down at home.
I started doing things I had been putting off, like getting to grips with Zapier, creating Video Ad ideas in an hour and testing them immediately .. plus tweaking my website.
I had to socially distance myself from too much News and also Netflix.
"Create don't consume!" is my motto right now. Go make Videos at home!
And .. people are still buying online .. just be cool about it and offer them something that really fits their radically changed life.
Opportunity?
This week, I had someone on pitch me a Doodle style video. I didn't need one but I thought .. "Hang on a minute!"
If filming in locations with clients is now nearly impossible (due to the Virus) .. then you can offer Animated Videos instead.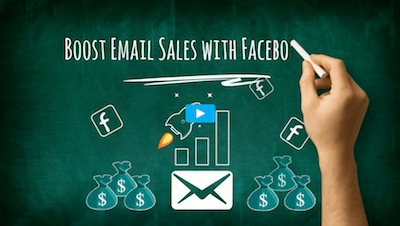 Liaise with your client via Slack or Skype, make it at home. Get paid.
Doodleoze is a low cost way to test this idea out. (Got to warn you there are a few upsells with this prodcut!) Give it whirl and there is a 14 day moneyback guarantee.
Shocking ..
I saw some shockingly bad Webcam interviews this week.
Since TV News is implementing social distancing there are less guests in the studio and more appearing via home Webcams.
This one (still frame below) aired on the BBC and featured Ian Duncan-Smith - a UK Politician. It surely has to get the award for the WORST!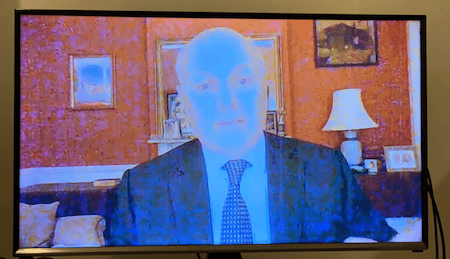 Seriously .. get a light (A ring light like this Neewer one is super versatile for many types of Videos not just Webcams)
Also a decent Webcam too. There are plenty of options .. I use this Logitech one (I like the wider than average lens to fit more in) + my mic is a Blue Yeti.
Making use of the props you have!
Physiotherapist David (a Video Hero) filmed this Live Video in his garden with his iPhone and his axes!
Under lockdown you've got to improvise! (I am sure he'd appreciate you adding a comment.)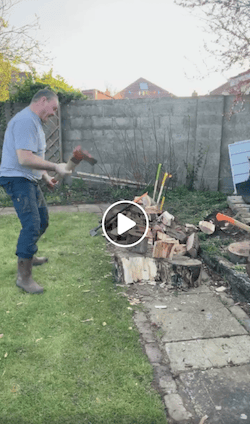 Keeping in touch
You may run a bricks and mortar business that has had to shut down for now.
You can still keep in touch with your customers, get them to follow you on social media so you can keep them informed and deepen your relationship.
This business near my house used Window Art to send out a message .. you could do the equivalent via a Video on Facebook. Show you care!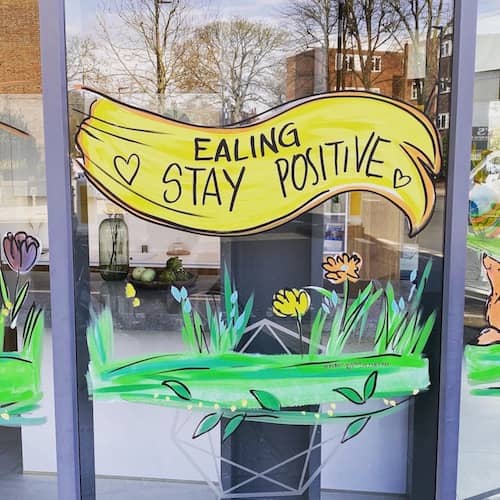 and finally ... Video Conferencing
Everyone has gone nuts for Video conferencing and Live Video.
Here is me in a group chat with loved one's :) (Idea inspired by LadBaby)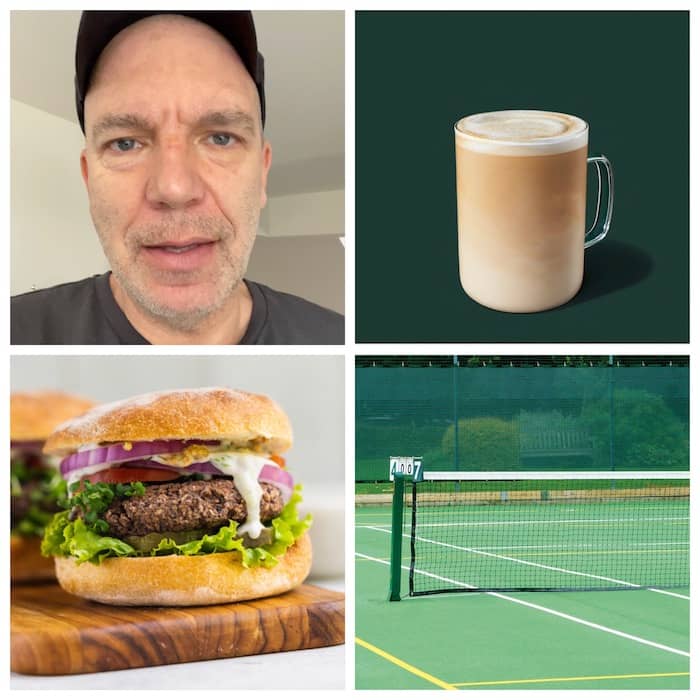 nb. If you are looking for a low cost Live Video Webcam / screen share solution for Mac .. check out Ecamm Live. (Free trial)
That's it.
Stand by for news of a Live session all about generating online income with your own Video Course!