ThriveCart - Sell your Videos and everything else!
What a couple of years! I hope you have kept safe.
It's been really difficult for many, but on the flip side, Online Business has grown and Video has exploded as a means to reach people.
So there was one tool I bought this year (in May) that earned me a massive ROI!
You may be expecting me to tell you about a Video gadget .. well not this time. Though this tool is, in a way, Video related.
The new tool was my shopping cart - ThriveCart.
If you want to sell anything online .. be it Video Courses, coaching, webinars, digital assets and so forth ... you'll need a decent shopping cart, else no-one can send you money!
So when I chose ThriveCart I was looking for something I could customize, was easy to use, could integrate with all my other tools and that converted.
Plus .. when I found a lifetime deal, meaning NO monthly fees unlike many other carts . .. it was a no-brainer.
In fact my investment paid for itself in about 4 days :)
Now shopping carts needn't be dull .. adding Video to your checkout page especially on your upsell pages can increase your sales, and I use this feature in all of my funnels.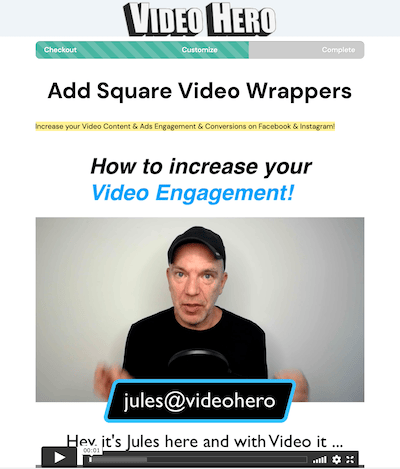 My conversion rate on the cart is super good! I see folks saying they are happy if they get 4% conversions .. not me! I am north of 20%! (See pic below from my account)
Anyway, if you need a shopping cart so you can profit online in 2021 then grab the lifetime deal via my link.
You'll get 2 awesome bonuses.
1. A 60 mins 1 to 1 coaching call with me (Value $397) .. where we can share screens and solve your video and /or online business issues and boost your conversions!
2. A private link to get the actual high converting checkout design I created for Video Hero. Easily import it into your own ThriveCart account and use the design yourself, and tweak it if you need to.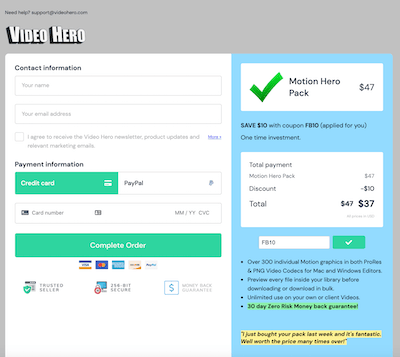 Simply send me your ThriveCart receipt after signing up via my link ... to claim your bonuses!
Whatever you choose to do .. have an awesome year.