iPhone Filmmaking Tip
It's super sunny here in London and coupled with the 'Unlockdown' happening .. it means that outdoor filming is back!
As long as you keep your social distance of course.
Now to be a Video Hero .. you don't just shoot boring iPhone Videos like everyone else .. you get creative to win more attention, views and clicks.
Here's what I call a 'Supershot' for you to use the next time you film.
🎬 Watch Video. 👈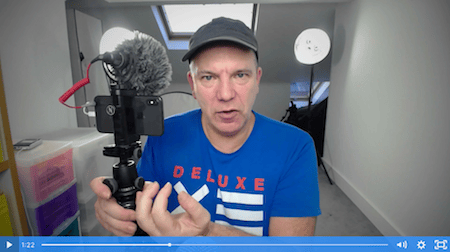 'Supershots' are easy directing tips I picked up from my work as a Freelance TV Director in the UK (MTV/BBC), plus by watching what's happening in the YouTube community too.
If you LOVE filming Video on your iPhone .. then I invite you to take me up on my $1 offer :)